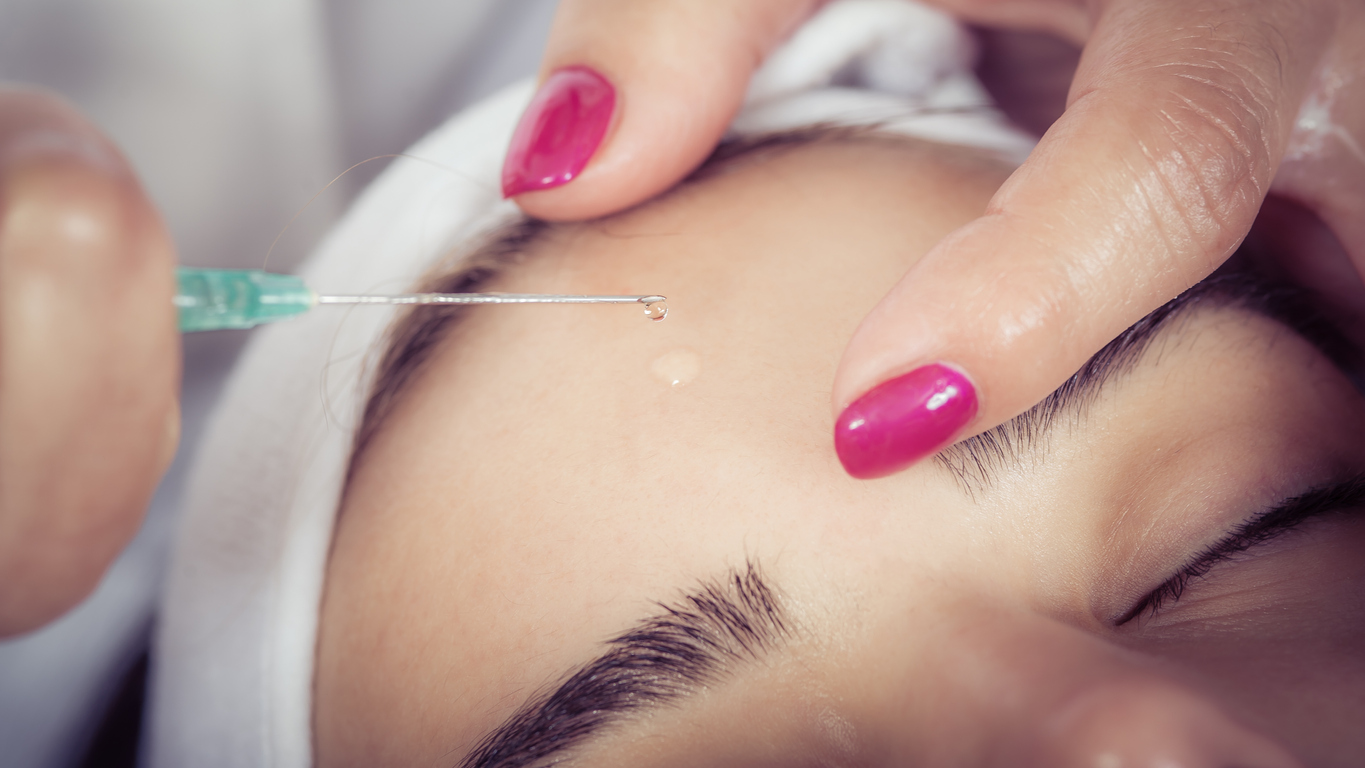 Published:
April 25, 2023
Categories:
At the Center for Derm and Laser, we are proud to offer HydraFacial® services that can help refresh your skin and give you a radiant, glowing complexion. This unique facial treatment is gentle enough to use on all skin types and is suitable for both men and women.  Our experienced aestheticians will customize the experience to your individual needs, selecting from our range of treatments and products to create an effective facial that works to address your specific skin concerns.
What is a HydraFacial
®
?
HydraFacial® is a revolutionary facial treatment that combines the power of technology and natural ingredients to give you brighter, smoother skin. It works by cleansing, exfoliating, and extracting impurities from the skin while replenishing vital nutrients. This advanced approach provides long-term benefits for your skin health without having to resort to harsh treatments or prolonged recovery times.
HydraFacial
®
vs. Microdermabrasion
At the Center for Derm and Laser, we offer both microdermabrasion and HydraFacial® treatments. Microdermabrasion treatment is a mechanical exfoliation that uses tiny crystals to polish the skin and remove dead skin cells. This type of treatment is most appropriate for treating mild sun damage, hyperpigmentation, uneven skin tone, and enlarged pores. HydraFacial® is a more advanced treatment that also includes the extraction of dirt, oil, and impurities from the skin as well as the infusion of powerful antioxidants and peptides to help reduce signs of aging and improve the overall health of the skin.
Benefits of a HydraFacial
®
HydraFacial® offers a variety of benefits for your skin. It can reduce fine lines and wrinkles, improve skin tone and texture, minimize the appearance of pores, lighten dark spots, boost collagen production, and deeply cleanse the skin. It also helps to protect against environmental damage caused by free radicals and provides longer-lasting hydration than other facial treatments.
HydraFacials
®
for Acne
HydraFacial® can be beneficial for those with acne-prone skin. It helps to deep clean the pores while also infusing powerful antioxidants and peptides that can reduce inflammation and redness associated with acne breakouts. The HydraFacial® treatment will help unclog your pores and remove dirt, oil, and other impurities.
HydraFacials
®
for Rosacea
The HydraFacial® treatment can also be beneficial for those with rosacea. This condition is caused by inflammation and can lead to redness, flushing, and visible blood vessels on the face. The cleansing solution used during the procedure will gently exfoliate away dead skin cells while reducing bacteria that cause irritation. Additionally, the infusion of antioxidants and peptides will help to reduce inflammation and can provide long-lasting relief for those with rosacea.
How Often Should You Get a HydraFacial
®
?
At the Center for Derm and Laser, we recommend that you get a HydraFacial® treatment every four to six weeks. This will ensure that your skin is getting all of the nutrients it needs while allowing time for your skin's natural healing process to take place. The exact frequency of treatments may vary depending on your skin type and individual needs, so it's best to consult with one of our experienced professionals before beginning any treatment plan.
HydraFacial
®
Aftercare
It's important to take proper care of your skin after your HydraFacial®. We recommend using a gentle cleanser and avoiding abrasive scrubs, exfoliants, or any other products that can irritate the skin. Applying sunscreen with SPF 30 or higher is also essential to protect against damage caused by the sun's UV rays. Additionally, drinking plenty of water and eating a healthy diet can help keep your skin looking its best.
HydraFacial
®
in Portland and Hillsboro
At the Center for Derm and Laser, we specialize in providing advanced HydraFacial®treatments that can help you achieve healthier, glowing skin. Our board-certified dermatologists and experienced medical team are committed to providing the highest level of care for our patients. To learn more about HydraFacial® and to find out if this treatment is right for you, contact us today to schedule a consultation.